$1.

69

Cheap Domain&nbspHosting!
Your Final Price is 15% OFF of prices in results. Discount shown in Cart at Checkout. (More Info on Discounts)
Cheap Domains INCLUDE FREE Privacy, Email, DNS, Forwarding, Locking, Tons More! See All You Get Here.
Cheap Domains from HostingDude Include Normally Expensive "Extras" FREE!
♦ FREE DOMAIN NAME PRIVACY!  Hides your WHOIS Domain Ownership info from Spammers, Thieves, Snoops!  
     NOW FREE with EVERY DOMAIN, and RENEWS FREE FOREVER.  (Note a few domains types, e.g. some ccTLDs, require public WHOIS info)
♦ FREE Unlimited Email Addresses with Catch-All. 
♦ FREE WebMail Portal for worldwide access. 
♦ FREE 100-Pack Forwarding Addresses   (Lets you send your new mail where you already receive mail.) 
♦ FREE Master Email Account with Easy-Setup Email Control Panel.
♦ FREE DNS Zone Control...
♦ FREE Subdomain creation.
♦ FREE NameServer creation and IP-assignment. 
♦ FREE Control of DNS Zone Records: A, AAAA, CNAME, TXT, MAIL, MX (with priority), NS, PTR, SRV, and virtually all other possible record types.
♦ FREE Domain Name Forwarding and Masking. 
♦ FREE Domain Name Parking or pointing to any server.
♦ FREE Domain Name Security Locking. 
♦ Security Auto-Renewal (with FREE 2-Level-Deep Payment Backups). 
♦ FREE Alerts for ANY Status Changes, Record Changes, or any ATTEMPTS to do either.
♦ FREE No-Hassle Change of Ownership or Registrant. 
♦ FREE Transfer Assistance from dedicated Transfer Concierge Team available 24/7/365.
♦ FREE 24/7/365 Tech Support and Pre-Sales in plain language by highly skilled, trained technicians.
♦ We Speak Your Language!         TOLL FREE 24/7/365 CALL:  800-655-5512
♦ Our Toll-Free Line rings USA-Located Call Centers.  Your Call is FREE from any location or connection with no-fee-to-caller 800-line service.
---
Cheap Domains from Us INCLUDE those expensive "Extras" Others Charge For...


$1 Cheap Domains (and cheaper!) come with big inclusions — everything our competition wishes they could provide, and more.  All Our Cheap (and Free!) Domains include:
Free Unlimited Email Addresses on your New Domain with Email Catch-All (Aliasing)
Email "Catch-All" lets you funnel all mail to any address on your new .COM domain name into a single, Spam-Free email address.
Online WebMail Portal lets you access your email from anywhere in the world with internet access, on any device with web access — Log right in from our Website!
No special apps required to get and send mail.  Works with just about all POP3 email clients, including older legacy software!
Includes a Master Email Account on your New Domain, plus...
Forward mail from up to 100 free email addresses to other mail providers like gmail or our Spam-Free Personal and Business Email Accounts.   
Professionals and New Users alike all  Love Love Love!  our Easy yet Powerful Controls (and Security!)

ALL FREE, Starting with

Full DNS Zone Control

for Your New Domain Name and for any

Sub-Domains

You Choose To Create on your domain.  You control:

A Records: definitive host location record, on any IP or Name-Servers, or to an upstream host's DNS Zone, a DNS Service, DNS Cluster, or even Dynamic DNS for home or portable hosting over frequently changing IP addresses, if you desire
AAAA Records: serve the same purpose as (above) A Records, but for IPv6 Addresses, now very commonly in use, and probably already assigned to you if you're on a non-HostingDude.com server
CNAME Records: "canonical" (common-name) domain (or sub-domain) pointing" to alternate server/host, DNS Cluster, aliasing, or other useful seamless re-direction by domain name 
TXT Records: For Domain, Identity, and Ownership validation, SSL Certificate validation, registration and verification with tracking services such as Google Analytics or Google Webmaster Tools, Alexa Rank Monitoring, or thousands of other site-monitoring services that require a TXT entry in your DNS Zone to identify/authenticate/verify your control over your new domain name
An Email Sender's MUST HAVE!  Those TXT Records are used provide crucial email sender authentication/validation via DKIM and SPF, protecting your outbound (SMTP relayed) mail against rejection by the 93% of transient and recipient servers requiring these must-have security records as spam-guards
MX and Mail Records with Priorities: Together these records set up your inbound mail routing and/or forwarding and/or resident mail servers whether hosted with HostingDude's Spam-Free Business-Class Email, or your own email servers, or even for external "third-party" mail services if desired.
PTR Records: Pointers give your new domain name

Reverse DNS

(IP resolves to name or site) allow a vast array of options from IP-based hosting on your servers or 3rd-party servers, to fancy tricks like reverse pass-through and redirection via anything from an NGINX server to a reverse mod_proxy configured Apache server.  Plus all the basics that PTR records are valuable for, including improving SEO.
(For most above "advanced" PTR Record uses, a Dedicated IP address is required — available here (just follow that highlighted link) along with low pricing on the most options in SSL Certificates to secure your hosted domain — options such as multi-domain, elevated validations, multi sub-domain wildcard certificates and server-wide wildcards, with multi-year term options for less frequent renewal/re-issuance hassles.)
SRV Records: Tell the world your server's location, improving SEO when properly utilized.
Many, many more record types and features — too much to cover here, granting you full DNS Control over your new domain name  

We're Not Close to Done... Take Advantage of All These Free Features too...
Free NameServer Creation and Control including IPv4 or IPv6 Address Assignment to new NameServers that you create right here in your Easy yet Powerful Domain Control Center

Free Domain Name Forwarding via DNS Zone Records or Easy Forwarding on our Parked Nameservers
Free Domain Name Masking of Forwarded Domains via our Easy Domain Name Forwarding on our Parked Nameservers
Free Domain Name Locking for Secure Ownership
Free Domain Name Alerts advise you of anyone attempting to change your registration or named domain owner/admin or other records
Free, No Hassle Domain Name Change of Ownership/Registrant - IN or OUT, enjoy our full assistance from our dedicated Transfer Concierge team!
Always 

Toll-Free 24/7/365 Support

and

Sales Assistance

 in USA-based Call Centers.  Call Anytime:  800-655-5512
Access Requires HostingDude Account.    New to us?   Get a Free Account in 30 Seconds.
NO SPAM, and No Contact List Signup Required — You Fully Control IF, When and How We Communicate.
Host Like a Pro on a Unique IP Address
Now You're Set to Add IP SSL Security
Show Search Engines You're the Real Deal
Run the Newest Software & Dev Platforms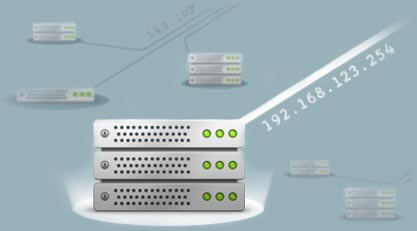 Provides for Advanced Hosting Needs.
Build your business on its own unique IP address.
A Dedicated Hosting IP gives your hosting account and website a unique IP address, one that's not shared by any other user on the same PLANET, making a site distinct from anything else on the same server.
Now you're never isolated from your websites, even while your DNS records are being propagated, you're changing Domain Names or Migrating.
Get Direct Access to your sites, server, or accounts.  Access via sFTP, Shell, over Terminal, plus any and all other ports and protocols you designate.  All via IP Address.  Connect securely!
Want IP-Based Security?   No problem now — when you want to add a 3rd-party SSL Certificate, you're ready already!
Dedicated IP Address for Hosting, VPS, Cloud and Server
For Most Hosting/Cloud/Server Plans:
Discount Shown (15% and up!) Applied at CHECKOUT (details)
FTP / FTPs /

sFTP Access

 over IP connection
  (on any hosting/cloud/server plan supporting FTP/sFTP/FTPs) 
 

Shell Access

and

Terminal

over IP connection
  (on any hosting/cloud/server plan supporting Shell/Terminal) 
 
Designate Custom Ports for Added Security
  (on any hosting/cloud/server plan with [re-]assignable ports) 
 
IP-based

SSL Certificates

Now Possible
  (SSL Certificate required for some secure forms of access shown above.

) 

 


Enhanced

Search Engine Optimization

(SEO) Rankings
  (Many search engines up-rank websites on unique [non-shared] IPs) 
 
Notes:
SSL Certificate is required for some secure forms of access shown in features. Note that most of our products now include SSL and many include a full Domain Validated SSL Certificate (when purchased/renewed in 12-month [or longer] term.

*Availability in Web Site Builder products (Personal, Business, and/or eCommerce Site Builders), may vary by Site Builder version you have purchased, and, if available, may require purchasing as an add-on to that product (and not by purchase on this page). Please call us at 800-655-5512 if you are trying to add a dedicated IP address to a website builder product. 
IP-based hosting, i.e., hosting without a canonical FQDN (Fully Qualified Domain Name) and especially IP-based POP/SMTP/IMAP may be restricted/limited/prohibited by HostingDude.com and none of these practices are recommended in any case.  Browser requests (i.e., ports 80 and 443) directly to your dedicated IP addresses are allowed but calls to these html-over-http/https ports should generally resolve or re-direct to a FQDN to prevent reputation damage to the IP address and its broader CIDRs, which are herein leased to you but remain assigned to HostingDude and/or its upstream providers by ARIN registry.
Large numbers of IP addresses (issued in blocks) require IP Justification and generally deployment of at least one unique canonical FQDN on 80% of IPs provided within 30-60 days. If you have a small number of sites with unique IP addresses this is unlikely to affect you. We will contact you if we need the IP Justification paperwork (a very basic and simple form) for an order of a large number of IPs.
Support
Our highly trained, courteous support staff is waiting to take your call. Whatever time it takes to assist you, that's the time you'll receive. We'll resolve any issue to your complete satisfaction.
Telephone Support & Sales
Technical Support & Sales - (800) 655-5512
24/7 Billing Support - (800) 274-5330
Hosting Support - (800) 655-5512