$1 .COM Domains  

Now a Free .Com!
Your Price 15% Off prices in Search Results. Discount appears in Cart Subtotal... See How to Maximize Discounts!
$1 .COM Domain Names . . .
...are now Free .COM Domains with our award-winning hosting on legendary cPanel Linux or Plesk for Windows, the ultimate control panels on the ultimate operating systems.
Or choose, and use (if you like), your $1 .COM Domain Totally Free .COM with our absurdly over-pampering, full-service Managed WordPress Hosting and your new, vast library of included plugins (the good ones you'd otherwise hafta pay for, like Beaver Builder, and a whole lot more like it).  It's enough power and scalability to go fully pro as a Web Developer in WordPress, all for pennies a site -- giving you plenty of markup and all the tools for profitable hosting and web dev.
Maybe you'll use your Free .COM for yourself, powering-up your cash-cow website.  We put you there! Instantly Up-And Selling on the Web, with your Drag-n-Drop, Turn-Key, Online Shopping Cart Website, a total web business in a single package, where nothing's forgotten; all hosting, pre-packaged templates, help desk and site management, are in there, and you ain't seen nothin' yet:  
Just add your info and list your physical or service inventory.  You're Up and Selling!  Product pages create your indexed, professional online catalog.  Customers browse and buy while your site manages your inventory.  Now use Cross-Sell, Up-sell, and Sales "Funnels" guiding buyers seamlessly from fab landing pages to your web payment checkout — also included!  And fully connected to credit card processors, and/or collect with your PayPal, automatically.  It's your professional, mind-blowing, income in-flow site in a complete package.

QUESTIONS?   Our USA Data Center Experts are ready to assist and advise.  We're here 24/7/365 with relentless Tech Support and affordable Product Solutions. 
Call anytime:  800-655-5512
$1 Domains and Lower. Just for Starters. Then We Add So Many Free Features We Can't Fit 'Em All Here!
$1 Dollar and Cheap Domains from HostingDude Include All the "Expensive" Extras ... Like Free Unlimited Email, and Lots More!
♦ FREE Unlimited Email Addresses with Catch-All. 
♦ FREE WebMail Portal for worldwide access. 
♦ FREE 100-Pack Forwarding Addresses   (Lets you send your new mail where you already receive mail.) 
♦ FREE Master Email Account with Easy-Setup Email Control Panel.
♦ FREE DNS Zone Control...
♦ FREE Subdomain creation.
♦ FREE NameServer creation and IP-assignment. 
♦ FREE Control of DNS Zone Records: A, AAAA, CNAME, TXT, MAIL, MX (with priority), NS, PTR, SRV, and virtually all other possible record types.
♦ FREE Domain Name Forwarding and Masking. 
♦ FREE Domain Name Parking or pointing to any server.
♦ FREE Domain Name Security Locking. 
♦ Security Auto-Renewal (with FREE 2-Level-Deep Payment Backups). 
♦ FREE Alerts for ANY Status Changes, Record Changes, or any ATTEMPTS to do either.
♦ FREE No-Hassle Change of Ownership or Registrant. 
♦ FREE Transfer Assistance from dedicated Transfer Concierge Team available 24/7/365.
♦ FREE Domain Name Privacy Hides your WHOIS personal info from Spammers, and Theives. 
     (FREE with 5+ domains in a single purchase, and only $1.67 ea. if purchasing 1-4  qty.)
♦ FREE 24/7/365 Tech Support and Pre-Sales in plain language by highly skilled, trained technicians.
♦ We Speak Your Language!
♦ Our Toll-Free Line rings only USA-Located Call Centers.
♦ Your Call is FREE from any location or connection offering no-fee-to-caller 800-line service.
♦ Call Anytime!
♦ ♦ ♦ ♦ ♦ Toll Free:  800-655-5512 ♦ ♦ ♦ ♦ ♦
$1 Dollar and Cheap Domains from HostingDude Include All the "Expensive" Extras
... Like Free Unlimited Email, and Lots More!
$1 Cheap Domains (and cheaper!) come with big inclusions — everything our competition wishes they could provide, and more.  All Our Cheap (and Free!) Domains include:
Free Unlimited Email Addresses on your New Domain with Email Catch-All (Aliasing)
Email "Catch-All" lets you funnel all mail to any address on your new .COM domain name into a single, Spam-Free email address.
Online WebMail Portal lets you access your email from anywhere in the world with internet access, on any device with web access — Log right in from our Website!
No special apps required to get and send mail.  Works with just about all POP3 email clients, including older legacy software!
Includes a Master Email Account on your New Domain, plus...
Forward mail from up to 100 free email addresses to other mail providers like gmail or our Spam-Free Personal and Business Email Accounts.   
Professionals and New Users alike all  Love Love Love!  our Easy yet Powerful Free Controls and Security

ALL FREE, Starting with

Full DNS Zone Control

for Your New Domain Name and for any

Sub-Domains

You Choose To Create on your domain.  You control:

A Records: definitive host location record, on any IP or Name-Servers, or to an upstream host's DNS Zone, a DNS Service, DNS Cluster, or even Dynamic DNS for home or portable hosting over frequently changing IP addresses, if you desire
AAAA Records: serve the same purpose as (above) A Records, but for IPv6 Addresses, now very commonly in use, and probably already assigned to you if you're on a non-HostingDude.com server
CNAME Records: "canonical" (common-name) domain (or sub-domain) pointing" to alternate server/host, DNS Cluster, aliasing, or other useful seamless re-direction by domain name 
TXT Records: For Domain, Identity, and Ownership validation, SSL Certificate validation, registration and verification with tracking services such as Google Analytics or Google Webmaster Tools, Alexa Rank Monitoring, or thousands of other site-monitoring services that require a TXT entry in your DNS Zone to identify/authenticate/verify your control over your new domain name
An Email Sender's MUST HAVE!  Those TXT Records are used provide crucial email sender authentication/validation via DKIM and SPF, protecting your outbound (SMTP relayed) mail against rejection by the 93% of transient and recipient servers requiring these must-have security records as spam-guards
MX and Mail Records with Priorities: Together these records set up your inbound mail routing and/or forwarding and/or resident mail servers whether hosted with HostingDude's Spam-Free Business-Class Email, or your own email servers, or even for external "third-party" mail services if desired.
PTR Records: Pointers give your new domain name

Reverse DNS

(IP resolves to name or site) allow a vast array of options from IP-based hosting on your servers or 3rd-party servers, to fancy tricks like reverse pass-through and redirection via anything from an NGINX server to a reverse mod_proxy configured Apache server.  Plus all the basics that PTR records are valuable for, including improving SEO.
(For most above "advanced" PTR Record uses, a Dedicated IP address is required — available here (just follow that highlighted link) along with low pricing on the most options in SSL Certificates to secure your hosted domain — options such as multi-domain, elevated validations, multi sub-domain wildcard certificates and server-wide wildcards, with multi-year term options for less frequent renewal/re-issuance hassles.)
SRV Records: Tell the world your server's location, improving SEO when properly utilized.
Many, many more record types and features — too much to cover here, granting you full DNS Control over your new domain name  
And We're Not Close to Done... Also Take Advangage of All These Free Features:
Free NameServer Creation and Control including IPv4 or IPv6 Address Assignment to new NameServers that you create right here in your Easy yet Powerful Domain Control Center

Free Domain Name Forwarding via DNS Zone Records or Easy Forwarding on our Parked Nameservers
Free Domain Name Masking of Forwarded Domains via our Easy Domain Name Forwarding on our Parked Nameservers
Free Domain Name Locking for Secure Ownership
Free Domain Name Alerts advise you of anyone attempting to change your registration or named domain owner/admin or other records
Free, No Hassle Domain Name Change of Ownership/Registrant - IN or OUT, enjoy our full assistance from our dedicated Transfer Concierge team!
And Always,

Toll-Free 24/7/365 Support

and

Sales Assistance

 in USA-based Call Centers.  Call Us Anytime:  800-655-5512
Access Requires HostingDude Account.    New to us?   Get a Free Account in 30 Seconds.
NO SPAM, and No Contact List Signup Required — You Fully Control IF, When and How We Communicate.

Powerful Cloud Servers to Host:
• Unlimited Multiple Sites
• Resource-Hungry Monster Sites
• High Traffic Sites with Unlimited Bandwidth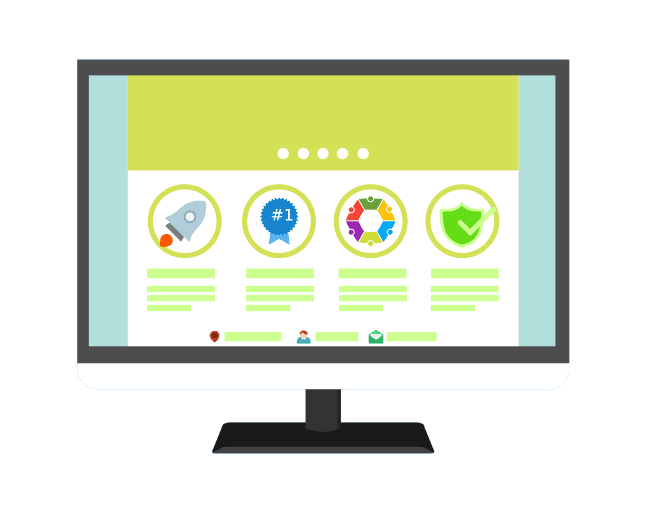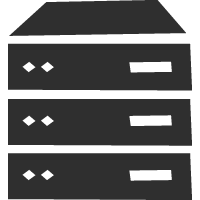 What kind of sites need Business Hosting?
Sites that need Speed, Power, Storage Space, Bandwidth, eCommerce, Instant Page-Loads, Multi-Platform, High Resource Consuming Software, or really just about anything that uses significant resources of any kind — the very thing our competitors overcharge you for — but without paying a premium for it, and Never a Lag and Never Downtime, Ever.   And, Yeah, We Do Exactly That.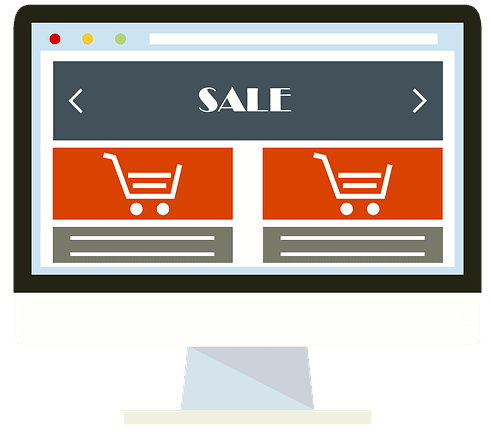 Fast eCommerce that turns Visitors into Customers
Fast Pages Keep Buyers Buying
71.5% of visitors Leave Your Site before they even see it after just 2.2 seconds waiting for page-load.  By 3.5? About ALL gone.
Seven of 10 walk out your door, usually forever.  The calendar moves just one way, and grants no do-overs, so what you're losing now can't be recovered. Online buyers don't wait, for anything. — that's, um, why they're online.  And your hard-earned Goodwill?  Gone as well.
As the HostingDude's ol' grandpappy used'ta say:  "You Never Get a Second Chance to Make a First Impression."   But it's never too late to make it work.  That's why we created our Business Hosting...
We Fix It.  Because Fast Pages turn Browsers into Buyers.
Power That Doesn't Drain You
Hosting videos, photos, or downloads?  Business Hosting delivers the fat-pipe speed, and unmetered total bandwidth — transfer giggage that doesn't run out — for you to always deliver reliably.
Our Business Hosting means you're walled off from the teeming masses of reckless hosters on shared hosting who can drag you down, soaking up CPU, RAM, and Bandwidth resources that you need.
Now all the power is always all yours.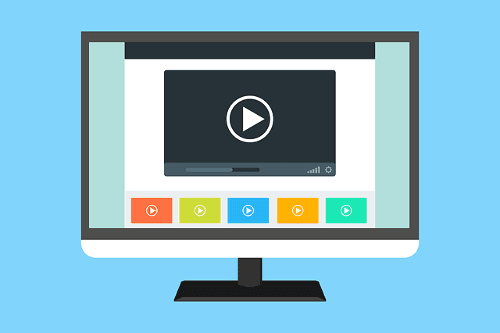 High-Traffic, Multi-Site, and Modern Platform
Hot and Haute Sites have a Home
Modern Software Platforms — and Business Hosting runs about all of them, even most specialty server apps for which you thought you'd never find a host — can do a lot of neat tricks.
But they soak up server resources even if you're not feeding out photos, videos, or other big files.  One popular blog site or a whole lot of small sites will choke and die on shared servers.
But where do you get the big resources without costing you more than your mortgage?  Right here, on HostingDude.com's Business Hosting...
Robust, Unlimited Plans at $21.  Yeah.  We've Got This.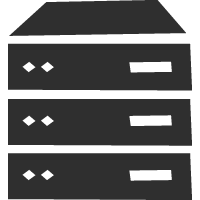 Who Should Consider Business Hosting?

Demanding Customers (and Rightly So!) Need This Power Without the Hassle of Endless Server Management Tasks, Software Updates, Server Problems, Troubleshooting, Compatibility Issues...
These can be Businesses or Individuals with Big Requirements...
Business Hosting Always Surpasses Expectations.

Clients with big resource needs who rightly believe:
They Shouldn't Need to Hire an I.T. Guy or Costly Firm to handle their server for them.  And they shouldn't need a high-priced plan to run resource-intensive software, use high bandwidth, and run multiple sites trouble-free.
Business Hosting Handles It All.  No Sweat.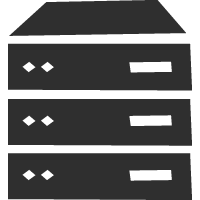 Why Cloud Business Hosting?

No technical skills required here. We've built our control panel for regular people who just happen to need ridiculously powerful hosting.

In addition to multiple layers of server-level security, each of our plans include a free SSL Certificate to keep your visitors' data safe.

Get the super-fast speed you're looking for with dedicated CPU and RAM, the processing and memory resources that power fast sites.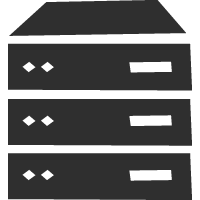 More Hosting Power - Without the High Prices...
Business Hosting: Power-Up Anything. Scale-Up Anytime.
Business Power Hosting
Dedicated Resources in the Cloud
For Multiple Basic sites or One Powerful Site.  All the Features.  Plenty of Power.  All the Control.  Always-Ready Support.  Unlimited Boundaries!
60 GB Dedicated storage

*

2 GB Dedicated RAM
1 Dedicated CPU

†

Unmetered traffic

**

Unlimited websites & databases
Free Standard DV SSL Certificate

***

All the Power, Stability, Redundancy, and Guaranteed Uptime†† of the Cloud
100% of Resources Dedicated for your Use, and Ready in Reserve for Your Business Server
Business Power Hosting
Dedicated Resources in the Cloud
For High-Traffic WordPress, Joomla!, and PHP-Intensive Sites. Double the Power. Double the Speed.  Add More Sites or More Traffic.  No Limits!
90 GB Dedicated storage

*

4 GB Dedicated RAM
2 Dedicated CPUs

†

Unmetered traffic

**

Unlimited websites & databases
Free Standard DV SSL Certificate

***

All the Power, Stability, Redundancy, and Guaranteed Uptime†† of the Cloud
100% of Resources Dedicated for your Use, and Ready in Reserve for Your Business Server
Business Power Hosting
Dedicated Resources in the Cloud
Resource-Intensive, Multiple eCommerce?  Easy!  WooCommerce, Shopify, even Magento.  Triple the Power & Speed.  Double the Storage.  Zoom!
120 GB Dedicated storage

*

6 GB Dedicated RAM
3 Dedicated CPUs

†

Unmetered traffic

**

Unlimited websites & databases
Free Standard DV SSL Certificate

***

All the Power, Stability, Redundancy, and Guaranteed Uptime†† of the Cloud
100% of Resources Dedicated for your Use, and Ready in Reserve for Your Business Server
Business Power Hosting
Dedicated Resources in the Cloud
Do It All At Once.  Multiple Sites.  Resource-Intensive Software.  High Bandwidth Sites.  High Traffic Sites.  Quad Speed & Power.  Unstoppable! 
150 GB Dedicated storage

*

8 GB Dedicated RAM
4 Dedicated CPUs

†

Unmetered traffic

**

Unlimited websites & databases
Free Standard DV SSL Certificate

***

All the Power, Stability, Redundancy, and Guaranteed Uptime†† of the Cloud
100% of Resources Dedicated for your Use, and Ready in Reserve for Your Business Server
Discount Prices Shown will be reflected in (pre-tax) SHOPPING CART TOTAL at BOTTOM of CART, but often not before cart page nor in cart line-items.  You can SEE and VERIFY Discounts in TOTAL at BOTTOM of CART before payment and purchase. Click for assistance getting deepest discounts. 
We Run the
Best Apps
Out There...
... Yours!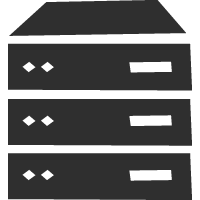 Compare. See if Business Hosting Fits:
Shared Web Hosting
Business Hosting
Virtual Private Server
Recommended use
Basic websites & blogs
eCommerce, high-traffic or resource-heavy sites
Enterprise sites
Traffic
Low to moderate
High
High
Ease of use


Ability to navigate through different applications and options.

Power


Premium hardware, including RAM and virtually allocated CPU cores.

Scalability


Ability to increase resources as needed.

Resources
Shared
Dedicated
Dedicated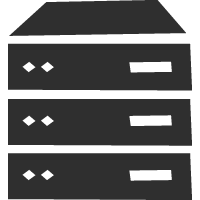 How Is My Server Managed? What Control Do I Have?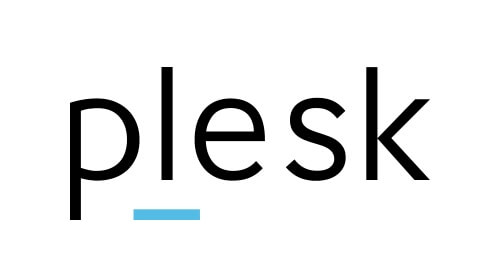 Control Panels Make it Simple - We Manage, Maintain, and Support!
Technically, you run the show. You call the shots.  It's your server, but we still like to think of our Business Hosting as a semi-"Managed" hosting product for two big reasons:
You're in control with cPanel for Linux or Parallels® Plesk for Windows Server control panels, the very best in the industry, and the most fully automated at doing the dirty work for you.


...

You're never alone with our Relentless 24/7/365 Toll-Free Phone Support (or on our site, if you want a detailed written response to look over at your leisure, but feel free to call us).  We answer quickly.  Even holidays.  Even 3 a.m.  Even during the Playoff Games.  Yeah.  In USA-Located Call Centers where we speak your language.
And you never need to worry about our end.  We keep you up and running.  HostingDude.com's Always-Up, Always-Fast, No-Excuses Guarantee†† is possible because of our award-winning data center. Your site is always up and running.  That's what we do.
And, frankly, based on how much redundancy is built in to our Business Hosting, you could think of it as our (or anybody's!) most-dependably-up and most-dependably-blazing-fast hosting product, and that's saying something given our rock-solid line of hosting products that already set the industry standard.